Go ahead, take advantage of us.
It's just one more way we help create options for every member of the VW family.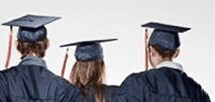 College Graduate Program
No security deposit if you lease, no credit history required and no co-signer needed.
1
Besides offering great rates to those eligible
2
, we'll even help you make your first payment.
3
(Download the
College Graduate Program Brochure
)

First Time Buyer Program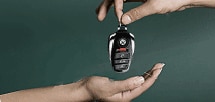 We want to help make it easier to get behind the wheel of a VW, which is why Volkswagen Credit has designed a specific loan for first-time buyers. If this is the first car you have ever financed and you have a full-time job for the past year, you're qualified.
4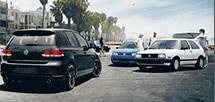 Loyalty Program
Return your leased vehicle for a newer VW model and we'll happily waive the security deposit
5
or Turn-In Fee
6
. Ask your Volkswagen dealer about eligibility requirements and how we reward the loyalty of our lease customers.

International Business Professionals Program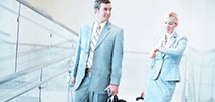 We welcome business professionals from countries outside the United States to finance or lease a VW model during their stay in the U.S. Contract length is limited to the length of their stay as governed by the applicant's Visa or employment contract. Ask your Volkswagen dealer for details on candidacy and eligible vehicles.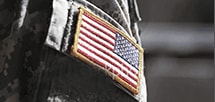 Military Assistance
As subscribers to the Military Assistance Corporation (MAC) we help simplify the payment process for military personnel who finance the purchase of a new vehicle with Volkswagen Credit. We invite all full-time Federal Civil Service employees to inquire about eligibility requirements.

Corporate Transactions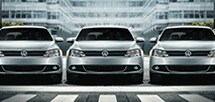 Eligible businesses can purchase or lease vehicles through Volkswagen Credit and are offered special programs including retail financing, driver's option and lease capabilities for qualifying corporations or partnerships.
Fresh Start Credit Rx
From time to time, your credit score may take a hit. We get it. Luckily, we work with over 14 different lenders and can offer you options tailored to work with your unique situation. Talk to our finance staff and find the right fit for you.
1
Subject to credit approval. No previous derogatory credit.
2
To qualify you must have a full-time job or a commitment letter from your future employer. If you are graduating in the next six months or have graduated from a two-year or four-year accredited college or university in the past 24 months, you are eligible for the College Graduate Program. When you apply, you will need to have three personal references and be approved by Volkswagen Credit.
3
Up to $800.
4
If you qualify for the First Time Buyer Program, no co-signer is required. No credit history is required. No previous derogatory credit. Applicant must provide three personal references and be subject to credit approval by Volkswagen Credit.
5
Next lease or purchase must occur within 30 days of returning your VW model and requires simultaneous lease or purchase of a new or Certified Pre-Owned VW model through Volkswagen Credit.
6
Unless required as a condition for leasing certain models.