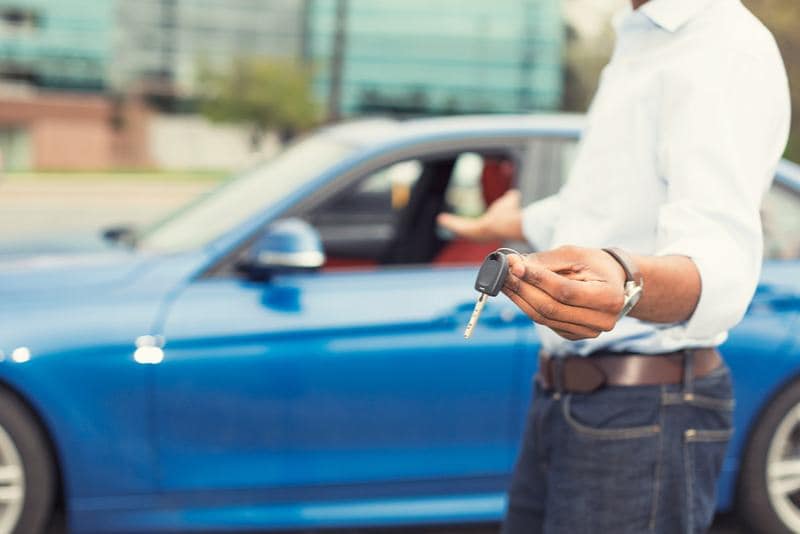 For most Americans, owning a car is not optional. Unless you live in a highly urban area, you cannot get where you need to go on foot, on a bike, or even by using public transit. That means you will need to buy a car at least once or twice in your lifetime, even if you drive very little and don't trade out every few years.
When it comes time to buy a new car, you have a couple of options. You can buy a new car from a dealership, or you can buy a used car. There are plenty of reasons to choose to not buy a new car – the depreciation alone is a financial consideration.
Reasons to Not Buy a New Car
Why not buy a new car?
The primary reason is depreciation. You pay a lot of money for even "budget" new cars, and that vehicle loses several thousand dollars of value the second you drive it off the lot.

There's also the fact that new cars can cost thousands of dollars more than used cars, and the warranty from the automaker doesn't even begin to make up for that extra cost. In fact, you can often buy used cars with at least some manufacturer's warranty remaining.
So, that leaves used cars as a viable choice, but there are things you need to know here, too.
Private Sellers or Dealerships?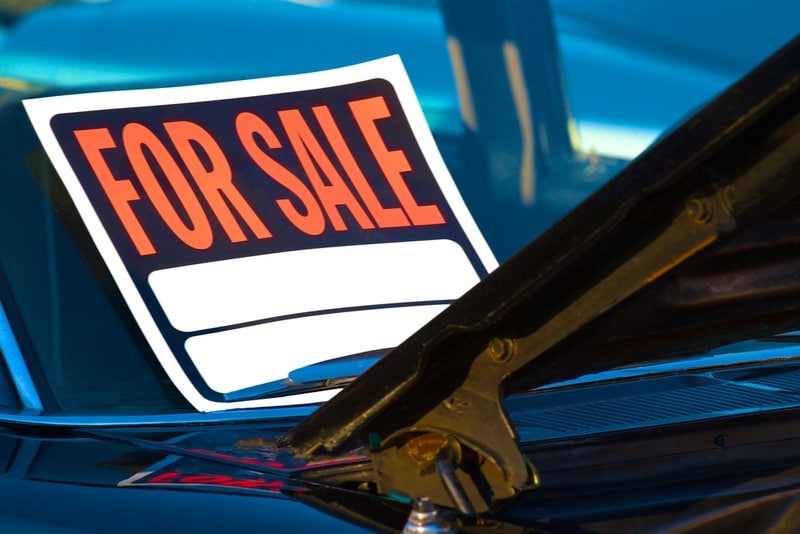 You can buy a used car from a private seller, or you can buy through a dealership. There are pros and cons to both options. For instance, if you go through a private seller, you're likely to get a good deal on the car, but it can be more difficult to determine the condition of the car, and whether or not maintenance has been performed.

There's also more legwork to do after the purchase, including registering your car, paying for tag and title, paying taxes and the like. These are all handled by the dealership if you buy a used car off a lot. Then you'll need to know how you're going to finance the purchase – dealerships offer in-house financing and accept private financing, although this is more expensive than other options, but buying from a private seller will require that you have your financing in hand already, whether you pay cash, or you got a loan from your bank or credit union.
There are also other challenges with buying a used car at all. For instance, how do you know if it has been involved in an accident? How do you know the actual value of the vehicle? Where can you find access to multiple used cars for sale? Below, we've listed some important websites that will help make your buying process simpler and easier:
Carfax.com – Look up vehicle history by VIN.
Kelley Blue Book – Look up vehicle value by make, model, condition, and area.

Autotrader – Peruse used car listings from across the country.

Craigslist – A nationwide network of want-ad subsites with extensive car ads.

Now that we've illustrated why buying a used car is a viable option and provided some tools to help with the process, let's touch on the seven most critical considerations to make before and during your search.
1. Deciding On Your Needs
Perhaps the single most important thing you need to do takes place long before you start searching dealership lots or perusing for-sale listings online. You need to know what kind of vehicle you need, and then get an idea of the various makes and models out there that fit those needs. Of course, you also need to set a budget.
The very first thing you need to do is set your budget. How much will you be able to afford per month in terms of a car payment if you're buying through a dealership? How simple will it be to obtain a loan through your bank or credit union of you're buying from a private seller, and how much can you afford each month in terms of payments? Once you have a budget, you need to move on with your considerations.

Start with your needs. Do you need to haul gear with you? Do you regularly carry two or three children from school to extracurricular activities? Do you need off-road capabilities? Do you need the ability to carry or tow a payload?

Once you've narrowed down the types of vehicles best suited to your needs (coupe, sedan, minivan, pickup truck, SUV, etc.), you can then start considering makes and models. Keep in mind things like manufacturer recalls, as well as future maintenance costs and vehicle depreciation.
When you have several makes and models in mind, you'll want to consider features and options that might add value, usability/utility, comfort or enjoyment. For instance, if you're buying a minivan to help with hauling your kids, then a built-in DVD player might be a great option, particularly if you'll be using the van on longer road trips.
You also need to ensure that you do your due diligence where safety and reliability are concerned. Check the Insurance Institute for Highway Safety's list of top-rated vehicles, research the crash-test ratings of any model you might be considering, and use the information provided by the National Highway Traffic Safety Administration to your benefit.
2. Start Your Search Online
The Internet has changed how we buy and sell pretty much everything, including cars.
Most dealerships have an Internet department that lists their used cars for sale on their website, so you might opt to start with those around you.
You can also browse through sites like Autotrader and Craigslist, although you should keep an eye out for scams and frauds.
Once you've found a few potential options, take the next step: Compare your options, prices, sales and special offers, and then make an informed decision.
You can and should use the Internet during your research period, as well. Use review sites like:
Edmunds.com
JDPower.com
ConsumerReports.org
CarAndDriver.com

These let you read reviews of the various makes and models that you're considering to ensure that you can make an informed purchase decision.
As a note, shopping online can be highly beneficial, but it can also expose you to fake ads. These are misleading advertisements meant to take advantage of you in some way, and you'll find them employed by both unscrupulous dealerships and private sellers. Remember that if it sounds too good to be true, it probably is. Buy from well-known dealerships with a good reputation in the area.
Chances are good that no one is really going to sell you a used car for $1 down, and with monthly payments of just $100. Chances are good that ad promising a mint-condition 1960 Ford Mustang for just $2,000 is fake. Use common sense, and verify everything before paying a visit to a seller or dealership in person.
3. Inspect, Inspect, Inspect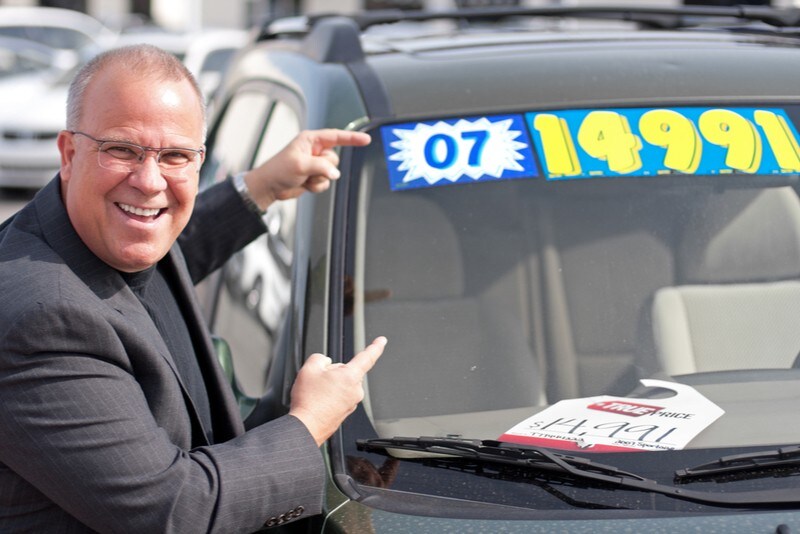 Whether you're buying a used car from a dealership or from a private seller, the onus of ensuring that you're making a smart purchase decision falls squarely on your shoulders. The key to doing that is to inspect the vehicle before you buy, and to be thorough in your inspection. Here's what you need to look at:

Body: Look over the entire exterior of the vehicle. Check for things like dents and dings, or signs that the vehicle has been in a wreck and then repaired, such as mismatching paint, or missing bolts. Check for signs of rust, as well.
Interior: Check the interior for signs of wear and tear, particularly under the driver front floor mat. Watch for burns and scuffs, and make sure that all the controls work (heat/air, turn signals, headlights, hazards, etc.). Make sure to pop the trunk and check for the spare, as well as signs of damage.
Under the Hood: Pop the hood and check the engine. Look for signs of damage, as well as signs of fluid leaks. If possible, get under the vehicle and check around the oil pan/plug, transmission, power steering rack, etc.
Tires: Check the condition of the tires, and that the size matches what the car is rated to use (look at the driver front door placard for this info). Check the condition of the tires, keeping an eye out for inner edge wear that might indicate an alignment problem.

Have a Mechanic Inspect It: By law, the dealership has to allow you to take any used car you might be purchasing for an inspection with an independent mechanic.
4. Paperwork
When buying a used car, particularly through a private seller, you'll need to make sure you have access to a wide range of information.
Vehicle Service History: The vehicle's complete service history can give you peace of mind, but many vehicles will not have this. It is actually quite rare to find a vehicle with a full service history available, and this does not usually constitute grounds to argue for a lower price.

Title: You'll need the title signed over to you (the dealer will handle tax, tag and title if you buy through a lot). If buying from a private seller, make sure to check the title to see if it is a salvage title, as this may impact your ownership and ability to drive the car depending on where you live.
5. Have a Pro Look It Over
Most people today might own vehicles, but few actually have the knowledge, experience and training necessary to tell whether a car is a good investment or not. It pays to have a professional on your side. Most states have laws that require dealerships and private sellers to let you have your car inspected by a mechanic of your choice to ensure that you're not buying a lemon.
If you personally know someone who is knowledgeable about vehicles (i.e. a mechanic), and they're willing to go car shopping with you, bring them along. They can usually spot problems without putting a vehicle on a lift, helping you avoid problem vehicles.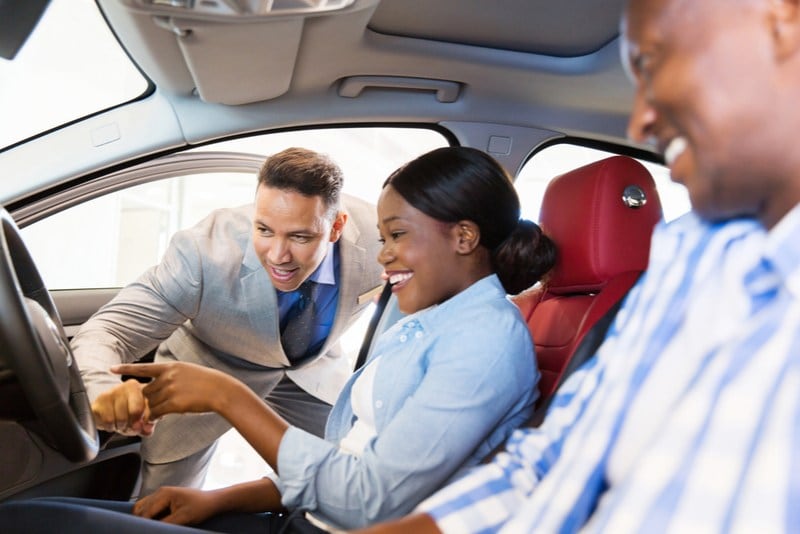 6. Buying from a Dealership
There's a lot to be said about buying a used car from a dealership, rather than a private seller, although you'll almost always pay more.
It definitely offers more convenience.
You can take care of financing through the dealership, too.
However, you need to be careful about the dealerships you use.
Do some online research before visiting a dealer to see what their customers are saying about them.
It's also important to avoid high-pressure sales tactics. If you step on a lot and the salesperson immediately launches their spiel, go elsewhere. There are plenty of lots where you can buy without having to haggle, and without worrying that you'll be taken advantage of.
Local dealerships can be good options too, but you'll need to protect yourself:
Don't let yourself be guided to a higher-priced option.
Stick to your budget.
Always haggle with branded car dealerships

Don't be afraid to walk away – the salesperson might lower the price if you start to leave.
In many cases, the dealership will offer you the chance to purchase an extended warranty that supposedly offers better protection for your investment. In almost all instances, these are a waste of your money. If you absolutely want an extended warranty, you can purchase them on your own for less money.
7. Go with a Certified Pre-Owned Car
Certified used vehicles are only available through branded dealerships, but there are several reasons that you might want to search one out. One of those is the fact that depreciation has already occurred. The other is that in order to be certified, each vehicle needs to pass a stringent inspection by qualified mechanics. If the car does not pass the inspection, it cannot qualify as a certified used vehicle for that brand. You'll also find that most automakers today have some sort of pre-owned certification program available, too.
8. The Purchase Process
Finally, you need to consider how you will pay for your used car. Will you pay cash that you've saved up? Most of us don't have thousands of dollars just sitting around, which means you'll need to take out a loan.
If you're buying through a private seller, that means going to the bank or credit union, both of which can offer lower interest than what you'll find through a dealership's in-house finance department.
Dealer financing is definitely convenient, and can sometimes be affordable if you have good credit and can make a decent down payment.
Conclusion
Buying a used car makes a lot of sense, financially speaking. Ultimately, you pay less for the vehicle, and you don't suffer the depreciation that affects new cars when they're driven off the lot. However, there's a lot that you need to do to ensure that you're making an informed purchase decision, that you're buying from the right source, and that you have your financing lined up. Follow the tips above and you'll have a smoother, less stressful buying process.
Source:
https://www.artofmanliness.com/articles/how-to-buy-a-used-car/
https://www.edmunds.com/car-buying/10-steps-to-buying-a-used-car.html
https://www.popularmechanics.com/cars/a16593/best-sites-to-sell-your-car-online/
https://www.dmv.org/buy-sell/used-cars/paper-work-when-buying-a-car.php
https://www.wikihow.com/Check-out-a-Used-Car-Before-Buying-It
https://www.dmv.org/buy-sell/used-cars/used-car-buying-scams.php
https://auto.howstuffworks.com/buying-selling/10-used-car-haggling-tips.htm