Schedule Service Now
* Indicates a required field

Volkswagen service done right. And not just done right. How about done awesomely? Our VW service center has gone digital, and you can use the free Jim Ellis app to handle just about everything from scheduling, communications, and accessing data that can help you save on gas! And you know what else? You don't need to drive a Volkswagen to use the app. As long as you're a Jim Ellis customer, the app can be used for off-brand pre-owns and more. Read on for details!
Our Waiting Area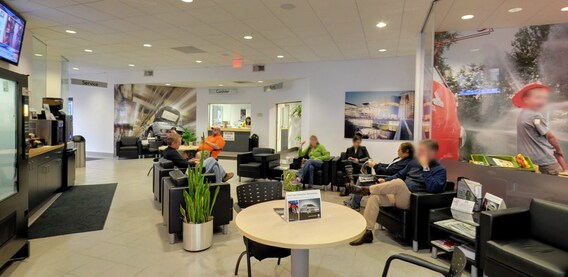 Our Media Room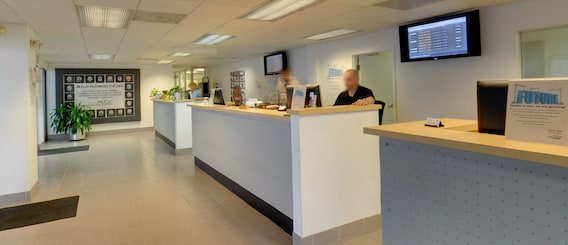 Our Service Area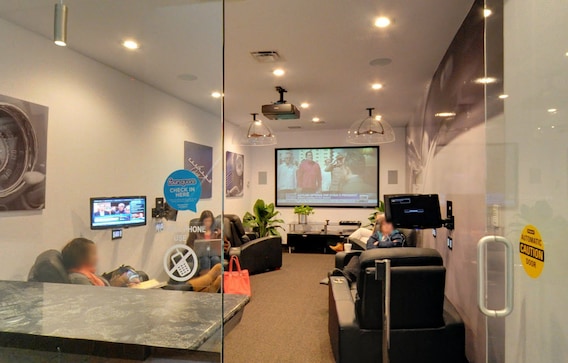 Contact
Our Volkswagen Service Center Testimonials
Curious about how others have felt when they've come in for VW repair? Here's what some of our most recent guests have had to say about their Volkswagen service Atlanta experience:
"Throughout my most recent interaction with Jim Ellis VW, I was consistently met with the same courtesy, professionalism, responsiveness, and customer service that I have come to associate with Jim Ellis VW. Every staff member, particularly my service coordinator, Tony Betancourt, greeted me promptly and politely, clearly striving to meet my needs quickly and efficiently. The quality of customer care and service at Jim Ellis VW is exceptional at every point along the way, and I can think of no other business, let alone a car dealership, that so consistently and pleasantly exceeds my expectations. The staff and service-oriented culture at Jim Ellis is a pleasure to experience, and I would not think of moving my car business to any other dealer in the Atlanta area. Thank you for the superior service your team provides in every way." -Shawn R.


"Everything I've experienced from Jim Ellis has been AMAZING! This includes my awesome salesman, Terry, and the man in the financial department who worked out a great trade-in for my husband (I can't remember his name). Still, he was VERY HELPFUL, as well as the maintenance crew who recently did a maintenance review of my leased vehicle. I am SO impressed with the staff of Jim Ellis because they explain EVERYTHING to you, and they DON'T make you feel any less knowledgeable when they do. This is something that every woman appreciates. I only wish my memory would recall all the names of the Jim Ellis staff. Thanks!" -Nancy O.


"Scott (Croston) was very helpful. Great job by the service dept. That's why I am on my 6th car from your dealership." -Manley S.


"Tony (Betancourt) has great customer service skills as well as a passion for his job. He is the only one I will go to for maintenance on my car. If he wasn't there, I would probably go to the VW dealership near my house, but instead, I travel 30 minutes to visit Tony at the Jim Ellis VW service department. I based my loyalty on customer service, and I am grateful to receive great service from the Jim Ellis team." -David C.


"Lisa Bokenhagen is in a class all by herself as a service rep. She is absolutely the best!" -Bill R.


"The service people were high in morale and nice to be around, each one of them seeking a way to be helpful. Do I like having to have repairs? No. But since I need the maintenance, it's a pleasure to feel at home. Keep that attitude. Thanks." -Robert M.


"Lisa is AWESOME!!!! My 2006 Touareg is the second car I have bought from Jim Ellis. I love Lisa's knowledge of Volkswagens and her personable attitude." -William L.
Jim Ellis Volkswagen Service & You
Did you know that the first Jim Ellis dealership was this VW dealership right here in Atlanta? Everything that we've all come to know from this automotive pioneer started right where we are. As such, you'll find that our customer service and commitment to excellence are second to none. Except for maybe another Jim Ellis store. But those standards were developed and implemented here.
We never forget that owning a car should be a rewarding experience. We know that you've worked hard. And we do too. We strive to earn your trust and demonstrate an uncompromised approach to service that has been the example for so many who have followed us.
We can't wait to hear from you and welcome you to your automotive home away from home!
Service Hours
Monday

7:30 AM - 7:00 PM

Tuesday

7:30 AM - 7:00 PM

Wednesday

7:30 AM - 7:00 PM

Thursday

7:30 AM - 7:00 PM

Friday

7:30 AM - 7:00 PM

Saturday

7:30 AM - 7:00 PM

Sunday

Closed