Take Advantage of the Specials offered at Jim Ellis Volkswagen of Chamblee
Now that you have found the perfect new Volkswagen model, you're likely ready to drive it home. Before you can, however, you must determine how you will pay for it. When you shop at Jim Ellis Volkswagen of Chamblee it's easier than ever to secure a financing solution that meets your needs, as well as take advantage of finance specials that are exclusive to Volkswagen drivers.
Here are just a few ways that you can make driving a Volkswagen home more affordable:
First-Time Buyer Program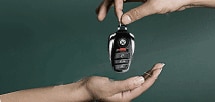 If you're new to driving a Volkswagen, you may be eligible to take advantage of an offer that's exclusive to first-time buyers. With specific auto loans for first-time buyers, you can make your dream of owning a Volkswagen a reality. To qualify, this must be the first vehicle that you have ever finance and you must be employed full-time.4
Fresh Start Credit Rx
From time to time, your credit score may take a hit. We get it. We don't want your credit to hinder you from purchasing a new vehicle. That's why we work with more than 14 lenders to ensure that we work with all of our drivers' unique situations.
International Business Professionals Program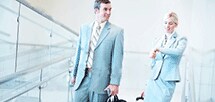 When you work hard, you deserve to be rewarded. That's why we welcome business professionals from countries outside of the U.S. to our showroom. While you're contracted here in the states, you will have the opportunity to finance or lease a Volkswagen model. To learn more about eligibility, ask our team for details on candidacy and eligible VW models.
College Graduate Program

If you recently graduated from an accredited U.S. college or graduate school, you may be eligible for the Volkswagen College Graduate program. With this program you can take advantage of specials like no security deposit required if you lease, and no co-signer needed.1 Besides offering great rates to those eligible 2, we'll even help you make your first payment.3 To learn more about the program, download the College Graduate program brochure.
Loyalty Program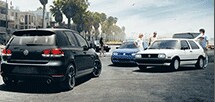 If you trade-in your Volkswagen model for a newer model at the end of your lease term, we will happily waive the security deposit5 and/or turn-in fee6. Simply speak with a dedicated member of our staff to learn about specific requirements on our loyalty program.
Military Assistance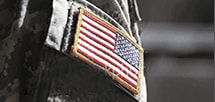 To express our sincere gratitude and appreciation for the men and women who serve our country we are pleased to simplify the financing process for U.S. military personnel. As a subscriber to the Military Assistance Corporation, we make this possible and invite you to learn more today.
Corporate Transactions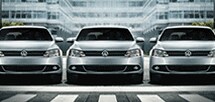 At Jim Ellis Volkswagen of Chamblee we simplify financing and leasing for qualifying corporations and partnerships. If your business is eligible you may be able to save for a discount. To learn more, reach out to a member of our finance team.
Are you interested in learning more about the special programs offered here? Simply make the short drive from Marietta, Duluth, Alpharetta and Buford to our 5901 Peachtree Boulevard location in Atlanta, Georgia at your convenience.