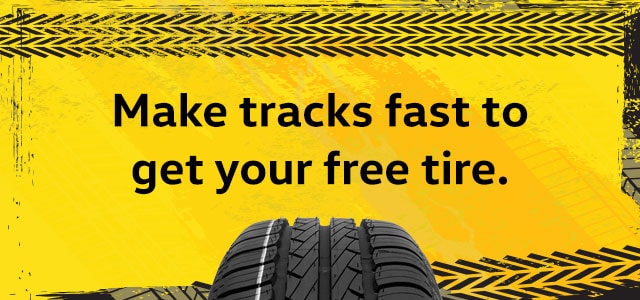 You've been invited to participate in our "Buy 3 tires, get one FREE!" tire promotion! 
This offer is for a limited time, so make tracks fast to our Service Department and redeem your free tire when you purchase three.
How to Redeem
To redeem your free tire, simply print out the coupon
here
and present it when you come in to buy three tires.