So, you want a Volkswagen SUV. In the case of the Toyota RAV4 vs. Tiguan, we'd like to profess our favorite model's inclination for awesomeness. Once we stack up these two models against each other in specifications, it will be clear that the Volkswagen Tiguan is of a different breed. Shall we get started?
SUV to SUV: Comfort & Convenience
We know that every midsize sporty SUV from Volkswagen vehicle manufacturers is going to be great. But just how great are we talking? Because we also know that the Toyota RAV4 is a sturdy, reliable model with tons of benefits to offer.
These two vehicles come with a range of coveted features, such as folding rear seats, standard area cargo lights, and standard air conditioning -- that's a given.
The 2021 Volkswagen Tiguan 2.0T S 4Motion has variable intermittent windshield wipers and standard dusk-sensing headlights, which give it a leg up over the 2021 Toyota RAV4 LE FWD 2.5L 4-Cylinder model.
The updated VW Tiguan features tons of innovations that make it a top pick for motorists. It has app-connect smartphone integration featuring Apple CarPlay®, Android Auto™ and MirrorLink® systems. You can access a touchscreen infotainment system for the ultimate entertainment experience, while heated front seats carry you through crisp mornings.
VW Tiguan vs. RAV4: Safety
According to the National Highway Traffic Safety Administration, both the Volkswagen Tiguan and the Toyota RAV4 have 5-star overall safety ratings. What exactly does a vehicle have to do to access a safety rating?
For these models to access a 5-star overall rating means that they passed multiple crash-test scenarios and thrived. These tests ensure that the assistance technologies found inside your favorite Volkswagen SUVs, like the VW Tiguan, are properly working. Features like Blind Spot Monitoring and Front Assist are put to the test. Both models prevailed, meaning either one would be a fine choice. However, we're not done yet. These models still have to go head to head a few more rounds.
A Final Run Through for Atlanta Drivers
With the Volkswagen Tiguan vs. Toyota RAV4, there are tons of things to consider. The 2021 Volkswagen Tiguan offers either two or three rows with seating for five to seven, depending on your preference. In comparison, the new 2021 Toyota RAV4 does not have similar options, but it does have five seats. The Tiguan also features more torque, which means more overall power when you're late for work, or wherever.
While the towing capacities appear to be the same, the payload differs. Should you decide on a new Volkswagen Tiguan, you'll access a payload of 1,124 pounds versus the 2021 Toyota RAV4 with 1,090 pounds. Overall, it's fair to say that we know who the winner is.
View Tiguan SUVs for sale right here at our car dealership. See our range of innovative SUVs for sale, and explore FWD on the base trim! You deserve a model that can handle the roads ahead. So, in the case of the Tiguan vs. RAV4, we'd choose the Tiguan -- every time.
2021 Rav4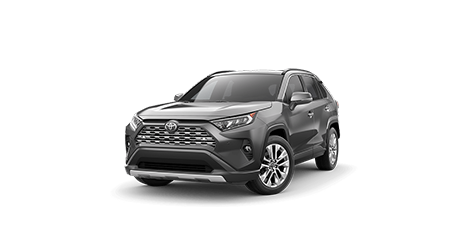 | | |
| --- | --- |
| Price | $26,150 |
| Power | 203 hp @ 6,600 RPM |
| Transmission | 8-speed automatic |
| Torque | 184 lb-ft@ 5000 RPM |
| # of seats | 5 seats |
| Cargo volume | 37.6 cubic feet |
| Towing Capacity | 1500 lbs |
| Warranty | 3 yr./ 36000 mi. |
| Payload | 1090 lbs. |
| | **Info based on the Rav4 LE |
2021 Tiguan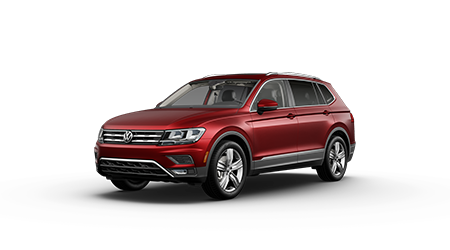 | | |
| --- | --- |
| Price | $25,245 |
| Power | 184 hp @ 4,400 RPM |
| Transmission | 8-speed automatic |
| Torque | 221 lb-ft @ 1,600 RPM |
| # of seats | 5 or 7 seats (2 or 3 row) |
| Cargo volume | 37.6 cubic feet (2 row), 12 cubic feet (3 row) |
| Towing Capacity | 1500 lbs |
| Warranty | 4 yr./ 50000 mi. |
| Payload | 1124 lbs. |
| | **Info based on the Tiguan S |
---
Frequently Asked Questions
Which SUV is bigger - the RAV4 or the Tiguan?
Quite clearly, the Volkswagen Tiguan offers larger dimensions than the Toyota RAV4. With up to seven seats versus the Toyota RAV4 SUVs five seats, the VW Tiguan is obviously the larger vehicle. The Toyota RAV4 measures 181-182″ in length, with around 73″ in width and an overall height of roughly 67-69″ for us. The wheelbase reaches approximately 105.9 in. on the Toyota RAV4 as well.
In comparison, the Volkswagen Tiguan features slightly larger dimensions across the board. With a length of 185″, a width of 72″, and a height of 66″ -- we can see that this SUV is the bigger one of the two. Our projections show the final wheelbase measurement for the VW Tiguan is 109.8 in.
What's the difference between the RAV4 and the Tiguan?
Even by comparing the base models, both vehicles feature similar pricing and power. The Volkswagen Tiguan does offer a higher payload, along with two added seats. Compared to the Toyota RAV4, the Volkswagen Tiguan has more open space for those who need to carry cargo, passengers, and more. While the thought of space might seem like it's minuscule in the face of all these other interesting features, you're going to reconsider on moving day. Even if space is the only large difference between these two models (which it's not), it's a large enough one to reconsider your options.