Introducing The Completely Redesigned 2018 Volkswagen Tiguan
When Volkswagen announced that they were coming out with a new 2018 version of the Volkswagen Tiguan we wondered, what's going to be different from the previous model? We were pleasantly surprised with the answers.
Larger Interior
The previous model was spacious. It had front and second row seats for up to five people and a lot of cargo space, but the 2018 Tiguan is even larger. The interior of the 2018 model has 10 more inches of space, a third row that adds two more seats, and a larger cargo volume. This means that you can fit more of your family, friends, and furry friends in your Volkswagen SUV all at once. Take the day off and bring your kids (and their friends) to the beach. Enjoy a night out with all of your coworkers. Fold the back seats down and go to a romantic drive-in movie. Take the extra 30% of cargo space and cover it with your gardening supplies. However you find yourself using the extra space, enjoy it.
More Helpful Technology
Keeping true to the Volkswagen vibe, the VW Tiguan 2018 is full of technology. New in the 2018 model is the available 12.3-inch Volkswagen Digital Cockpit. This display takes away your instrument cluster and provides you with a digital, high-resolution, customizable piece of artwork. This system puts your speed, gas gauge, rpms, time, temperature, compass, and much more literally right in front of you. You can add the available wide map navigation to make your directions sit behind the wheel and the system even saves four drivers' profiles that can be switched to your specific settings when you select your profile from the list.
Eight Trim Levels To Choose From
The 2018 Volkswagen Tiguan comes in an amazing eight trim levels. These trims each add new details, different powertrains, more features, and there is a trim level for everyone. The available trims are: S, S with 4MOTION, SE, SE with 4MOTION, SEL, SEL with 4MOTION, SEL Premium, and SEL Premium with 4MOTION.
Safety Technology That Assists
The unexpected happens, especially when you are driving. That's why having the available safety systems in place helps to make your driving experience and safe and successful one. The Volkswagen Tiguan has many innovative systems that monitor, alert, and protect you from harm. Some of these systems are:
Front Assist with Forward Collision Warning, Autonomous Emergency Braking, and Pedestrian Monitoring - scans the traffic in front of you, lets you know if you are about to run into someone, and, if necessary, will brake for you to help stop the accident from occurring.
Blind Spot Monitor - alerts you if a vehicle is in your blind spots.
Park Pilot - watches to make sure that you don't get too close to stationary objects while you're parking or leaving the parking space.
Light Assist - have you ever accidentally blinded someone with your high beams? Don't ever let that happen again. Light Assist turns on your high beams when you need it and turns them off when another car comes towards you.
Adaptive Cruise Control - as you drive down the highway this system helps you keep your vehicle a set distance away from the vehicle in front of you by slowing down or speeding up.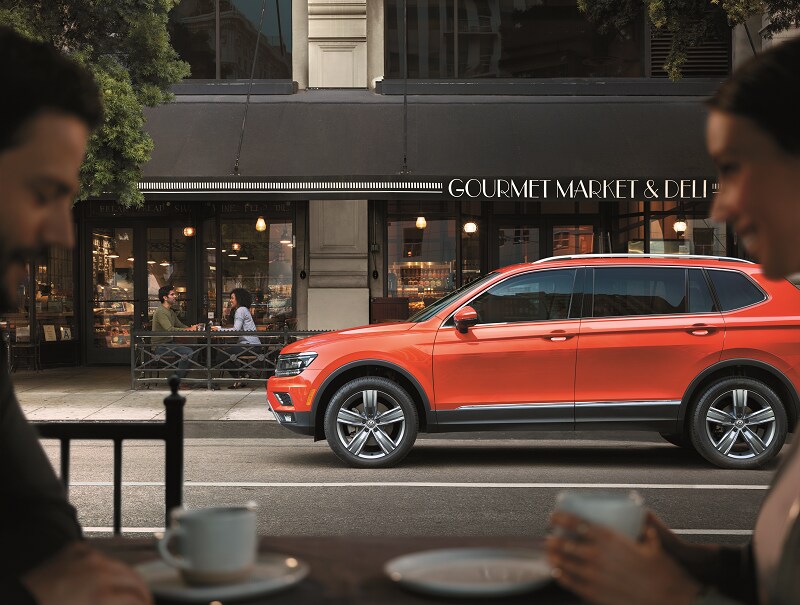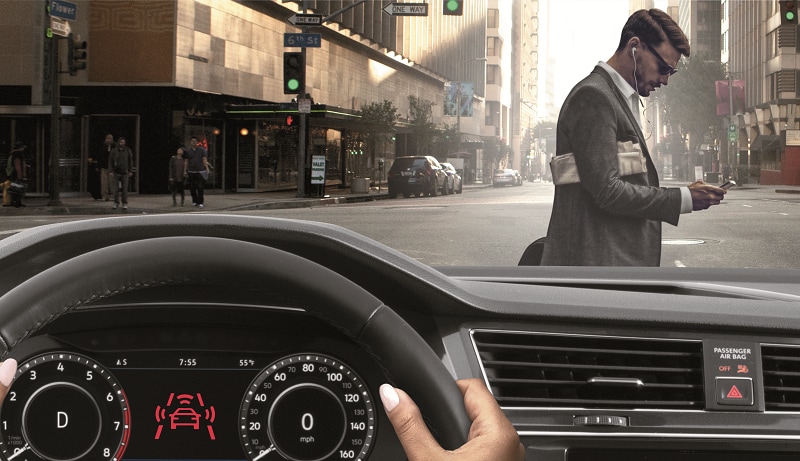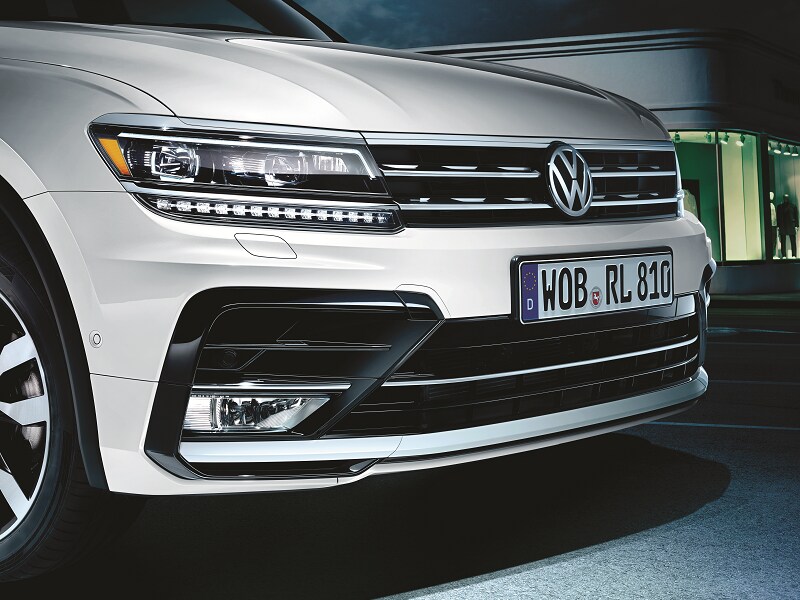 Powertrain To Keep You Moving
The 2018 Volkswagen Tiguan contains a 2.0-liter TSI turbocharged engine that produces 184-horsepower and 221 pound-feet of torque. This get-up-and-go engine is meant for speed, but it also keeps your gas mileage low. You receive an EPA estimated 22/27 (city/highway) miles-per-gallon when you drive the Volkswagen Tiguan, which means less stops at the gas station for you and more money in your pocket.
Come To Jim Ellis Volkswagen Of Chamblee To Test The 2018 Volkswagen Tiguan For Yourself
Once the 2018 Volkswagen Tiguan models arrive we will be more than happy to show them off to you and get you behind the wheel for a test drive. Until then we'd love to have you visit our Jim Ellis Volkswagen Of Chamblee dealership, located in Atlanta, Georgia, to see what else we have to offer. Ask us about the new Volkswagen 2018 models, have us show you the comparable features in the current Tiguan models, or just stop by to discuss how amazing we think the 2018 Volkswagen Tiguan is. We look forward to seeing you soon!
Sorry, no items matching your request were found.
Reset Search