Search Inventory By Model
Your Atlanta Volkswagen Dealership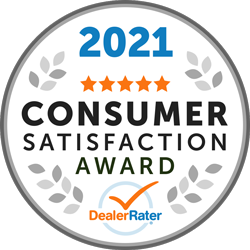 Serving customers like you has been a dream come true since 1971! Since we opened our doors nearly 50 years ago, everything we do is about service. We know you work hard, whatever it is that you do, and we value the faith you are placing in us to deliver you a vehicle and an experience worthy of your trust. Just as we've always done. It's one of the reasons why we love selling the "people's car." Volkswagen is a brand that embodies value, durability, and affordability. Not to mention a whole lot of love, an emotion forever tied to the VW brand image. In fact, we know you'll love the VW Tiguan for sale and the VW Jetta for sale! Both of these models are incredibly popular because of their versatility, capability, and style. Volkswagen makes a vehicle for every kind of person, and we're here to help you find the VW vehicle that's right for you! Learn more about our SUVs and electric vehicles and decide which is the best fit for you with our VW Atlas comparison or explore the VW ID.4 vs the competition!
VW Lease Deals in Atlanta
Jetta lease deals, Atlas lease deals, and Golf lease deals, oh my! We believe in transparent pricing here at Jim Ellis, and our new car lease deals are designed to give you worry-free pricing right up front. You'll find hassle-free pricing on all our models, including a VW Tiguan lease in Atlanta! If you are looking to have a memorable experience, why not configure pricing yourself? Yup. You heard that right. You'll only need us to toss you the keys. Shopping through the Jim Ellis Express Way of purchasing, you can value your trade, set up at home test drives, build out your deal terms, monthly payment, and more! Once all is said and done, we will deliver your beautiful new VW vehicle right to your front door. And while we are proud of our lease deals, our relationship with you is never a done deal. We're here to make life easy when it comes to service, accessorizing, and much more!
Used Cars for Sale in Atlanta
The VW brand is all about finding freedom. We learned long ago that freedom also means choice. We are proud to give our customers an amazing selection of not just new VW vehicles, but certified pre-owned VW cars as well! Most of those vehicles are recent lease-returns, and they share many of the same features that the current model-year VW vehicles have. Not to mention the attractive savings and extended factory warranties! Additionally, we have used cars for sale under $15K! These vehicles are ideal easy cash purchases and a great way for new drivers to build credit or improve their credit with a small loan and easy payment. Whatever you're looking to find in a vehicle, Jim Ellis VW has a solution for you. Give us a shot; you'll be glad you did!
Excitement on the Horizon at Jim Ellis VW Chamblee
The world of the Volkswagen brand is ripe with exciting news. With new models, advanced updates, and more, the VW Atlanta family gets bigger each year, and so do your choices. We're proud to offer you this remarkable variety, along with expert staff and info-packed guides to help you make your choice. Variety: it's the spice of life, and passion is the main course. Being a fan of the VW brand involves both, with plenty of models drawing enthusiast excitement from near and far. As long-time VW vehicle enthusiasts, we want to share our passion for the upcoming variety with you. Here's what's new at Jim Ellis VW:
The ID.4 - an all-electric wonder
The future is here. It's stylish, practical, and all-electric - that's right, it's a VW ID.4. Hot off the press and fresh on our lot in Atlanta, GA, the ID.4 is coming at you as the first entirely electric Volkswagen model in history. That alone is impressive, but look deeper, and things only get better. It starts with SUV practicality, letting your family and their belongings come along for the ride, and what a ride it is.
All-wheel-drive precision, instant electric torque, smooth comfort, and excellent efficiency make it so. The impressive range accommodates all your daily driving duties, while a stylish, premium interior makes them a pleasant task. Tech straight out of the future elevates it even higher, and when you compare the VW ID.4 vs. Tesla Model Y, you'll see just how competitive and exciting one is. New and now in stock, you won't want to miss this incredible first impression of an all-electric future.
Jetta and Golf updates - with a performance twist
Jetta and Golf. Those two names are long-running favorites at Jim Ellis VW and some of the longest-lived models in the history of the VW brand. That lengthy history means constant refinement, and for 2022 that holds especially true. The news starts with the Jetta, and a refreshed exterior greets you with downright handsome yet sleek and curvy looks. But under the skin, it's just as impressive. With new interior design and technology, a reworked engine, new sporty trims, and more, the 2022 Jetta brings a fresh take on affordable German excellence.
On the Golf hatchback side of things, you'll find a similar overhaul on its way. Futuristic looks and more, there's plenty of similarities in this update, but many differences between the VW Jetta vs. VW Golf that continues at the same time. With increased performance and a new selection of tech features, the eighth generation Golf brings plenty of excitement to the table.
But, perhaps the most exciting piece of news is the performance-bred trims coming with it. You've known and loved the Golf GTI for decades, and the 2022 model is gearing up for action with a lower weight and more performance than ever before. Speaking of which, the Golf R is back in action for 2022, taking the Golf GTI to the extreme. Roaring into our Volkswagen dealership Atlanta sometime soon, expect luxurious interior trim, incredible agility, and mind-bending performance to accompany this new Golf R.
An impressive Tiguan update
Another beloved name seeing an exciting update, the 2022 Volkswagen Tiguan release info is sure to impress. Taking the staple SUV to new heights, the 2022 Tiguan is coming soon as your top choice for an affordable yet competitively feature-filled SUV. As a part of that, a shocking trend reversal takes place - the 2022 model is expected to start with an MSRP around $2,500 lower than the 2021 model. But that's far from all, as, despite the lower price, you'll find more advanced tech, style, and practicality with a 2022 Tiguan at Jim Ellis VW of Chamblee.
A sleek body, stylish grille, and more flair join the exterior refresh, while the interior is better than ever. New premium materials line it, while tech like the Volkswagen Digital Cockpit makes it a truly futuristic cabin. A new trim lineup also joins the fun to offer either sporty thrills or luxury lining - or even both. The choice is yours, and when you look at a trim overview for the VW Tiguan SE, you'll see just how great a choice it can be.
But that's not all, as the heart of the Tiguan also sees new tricks for 2022. Re-tuning the drivetrain, Volkswagen bestowed the Tiguan with the smoothest ride it has ever received - that's saying quite a bit considering how smooth a 2021 Tiguan already drives. The already-great fuel economy sees similar improvement, and with many more tweaks and changes, battles like a Toyota RAV4 vs. Volkswagen Tiguan comparison will be easily won by the 2022 Tiguan.
Get in Touch
Contact Our Sales Department

:

770-458-6811
Monday

7:30 AM - 7:00 PM

Tuesday

7:30 AM - 7:00 PM

Wednesday

7:30 AM - 7:00 PM

Thursday

7:30 AM - 7:00 PM

Friday

7:30 AM - 7:00 PM

Saturday

7:30 AM - 7:00 PM

Sunday

Closed